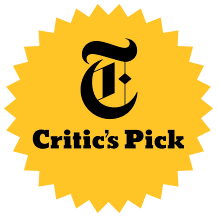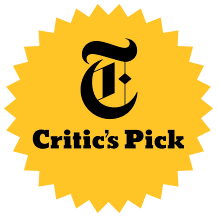 Winner 2 Outer Critics Circle™ Awards
Winner4 Drama Desk™ Awards
Winner4 Drama Desk™ Awards
A theatrical event unlike anything else
Life of Pi is an the epic tale of adventure. This Tony Award® and Olivier Award-winning hit is "an exhilarating evening of theater" (The Wall Street Journal) and "gives new life to Broadway" (The Today Show). After a shipwreck in the middle of the Pacific Ocean, a sixteen-year-old boy named Pi survives on a lifeboat with four companions— a hyena, a zebra, an orangutan and a Royal Bengal tiger. A truly remarkable story unfolds of hope, faith, and perseverance that speaks to every generation. Told through incomparable puppetry and exquisite stagecraft, Life of Pi creates a visually breathtaking journey that will leave you filled with awe and joy. Life of Pi played it's final Broadway performance on July 23.
"It's a wonder!
Life of Pi delivers magic.
The Roaring You Hear at the Show's End
Is the Sound of a Standing Ovation.
"Glorious!
A dazzling marvel of stagecraft
This powerful production
sparks to stunning life."

An exhilarating
evening of theater!

Life of Pi
creates moment after moment of
theatrical magic.
(she/her/hers) Off-Broadway: tango of a crumbling wall, Teatro LATEA. Regional: Life of Pi, A.R.T.; A Midsummer Night's Dream, Catskill Mountain Shakespeare; Twelfth Night, CMS; Radial Gradient, Kennedy Center; Ramaavan, Surati Performing Arts. Workshops: The Gap; The Game of Love. Film/TV: "Orange Is the New Black." Education: BFA, Musical Theater, University of Miami.
Life of Pi (A.R.T.). TV: "Young Sheldon." Film: Sweethearts. Education/Training: Acting BFA, University of Southern California.
Brian Thomas Abraham
Cook / Voice of Richard Parker
(he/him/his) originated the role of Cook at A.R.T. Broadway: Harry Potter and the Cursed Child Parts 1 & 2 (Hagrid, original). Regional: Mark Taper Forum, The Geffen Playhouse, Milwaukee Rep, San Diego Rep, Berkshire Theater Group, Laguna Playhouse, Ensemble Theater Company, 3D Theatricals. TV includes "Super Pumped," "Brooklyn Nine-Nine," "The Shield," "Drake and Josh," "As the World Turns," "Victorious," and a recurring role on "The Young and the Restless." Film: The Cut Up written by Yussef El Guindi. Brian is the director of the award-winning VR-180 short The Fortune Teller. North Carolina School Of The Arts. brianthomasabraham.com
(he/him/his) is thrilled to be making his Broadway debut. Off-Broadway favorites include multiple productions with Bedlam Theatre, including Alfred Doolittle in Pygmalion and Giles Corey in The Crucible, York in National Asian American Theatre Company's Henry VI, as well as productions with Roundabout Theatre Company, Manhattan Theatre Club, and Ensemble Studio Theatre. Regional favorites include Lord Burleigh in Folger Theatre's production of Mary Stuart, Lukesh in Aurora Theatre's world-premiere production of This Much I Know, and Amir in multiple productions of Disgraced (Playmakers Rep, Long Wharf Theatre, Huntington Theatre – Connecticut Critics Circle Award for Outstanding Actor in a Play). Film and Television credits include "Bull," "Elementary," "Damages," "Nurse Jackie," "The Blacklist," "Madame Secretary," "The Good Wife," "Law & Order: SVU," "Criminal Minds," "Law & Order: Organized Crime," the series finale of "The Sopranos," and the Academy Award-nominated film Frozen River. Rajesh is a graduate of Emerson College.
OGE AGULUÉ
Ensemble; Understudy for Admiral Jackson, Cook
Broadway: Harry Potter and the Cursed Child. Off-Broadway: Love's Labour's Lost. National tour: The Book of Mormon. Select regional: Bay Street Theater, Chautauqua Theatre Company, Philadelphia Theatre Company, Utah Shakespeare Festival, Shakespeare Theatre of New Jersey, Lake Tahoe Shakespeare Festival. Film/TV includes Past Lives, "Washington Black," "WeCrashed," "Little America," "Bull" and "The Code." Training: MFA, UC Irvine. @iamoge
Nikki Calonge
Richard Parker / Puppeteer
(she/her/hers/siya) was born in Manila, raised in Virginia, and is based in Brooklyn. She has performed with artists and theater companies such as Jim Findlay, Nellie Tinder, Hoi Polloi, Half Straddle, Katherine Brook/TELE-VIOLET, Witness Relocation, William Burke, Normandy Sherwood/The Drunkard's Wife, and The National Asian American Theater Company. With the performing group ANIMALS she was the recipient of the 2012 Tom Murrin Award and has been presented at Fresh Ground Pepper, CATCH, Prelude, Target Margin Theater's Gertrude Stein Lab, and Under the Radar's Incoming Series. Her training is from The Patravadi Theatre and Theater Mitu in Thailand; Traditional Dance and Wayang Kulit in Bali, Indonesia; BFA NYU-Tisch Experimental Theater Wing and Playwrights Horizons Theater School. She is currently a student of Dance/Movement Therapy at Pratt Institute. nikkicalonge.com + @nikkicalonge
(she/her/hers) is ecstatic to make her Broadway debut! (Selected credits) Theatre: (U.S.A) Life of Pi at A.R.T. (India) Shikhandi – The Story of the Inbetweens (Nominated – Best Actor. Winner – Best Ensemble META 2018), 07/07/07 (Winner – Best Ensemble META 2016), Naqqaash, Sundays With Chitra and Chaitali, Three Women. TV: "New Amsterdam," "Inside Edge." Film: The Wandering Earth II, Humpty Sharma Ki Dulhania, Tu Hai Mera Sunday. This actor/writer has performed on some of the most illustrious stages in India and now continues her journey on one of the most prominent spaces for theatre in the world! She is so grateful to have a family that has always supported her dreams and aspirations, always believed in her talent and hard work.
Avery Glymph
Father Martin / Russian Sailor / Admiral Jackson, Fight Captain
Broadway: The Skin of Our Teeth, The Tempest. Leading roles with Roundabout, The Public/NY Shakespeare Festival, Round House (U.S. premiere of Nine Night), Pittsburgh City Theatre, Cincinnati PITP, The Old Globe (West Coast Premiere of Whipping Man), St. Louis Rep, Actors Theatre of Louisville, Shakespeare Theatre Company, Crossroads Theatre (regional Tony season) and many more. Film/TV includes Out and About, "Search Party," "Bull," "She's Gotta Have It," "Law & Order" and He Got Game. Education: BFA, University of North Carolina School of the Arts; MFA, Academy at STC – George Washington University. IG @averygoodactor. AveryGlymph.com
SHILOH GOODIN
Richard Parker/Puppeteer
Broadway: Paradise Square. Off-Broadway/NY: Babes in Toyland (Lincoln Center), Love Life (Encores!), The Screwtape Letters, The Anthem. Other faves: Cassie in A Chorus Line (Cincinnati Playhouse), Rigoletto (Santa Fe Opera), Twelfth Night (assoc. choreo., The Public), Chess (assoc. choreo., Kennedy Center), Big Shot (Chase Brock Experience), Berkeley Rep, Sacramento Music Circus, Bay St Theatre. USC alum, faculty at AMDA & NYU Tisch. Founder of Collectus, accelerator for the creative life. Thank you pupps for welcoming me in. @shilohlovesyou
Jon Hoche
Richard Parker/Puppeteer/Ensemble, Understudy for Mr. Okamoto, U.S. Associate Puppetry & Movement Director
(he/him/his) Broadway: King Kong: Alive on Broadway (Voice of King Kong/Puppeteer). Off-Broadway: Little Shop of Horrors (Audrey 2 Puppeteer); Soft Power (The Public Theater – Grammy nomination); Vietgone (Manhattan Theatre Club); Soul Samurai; The Inexplicable Redemption of Agent G (Ma-Yi Theater/Vampire Cowboys Theater); Hello, From the Children of Planet Earth (Playwright's Realm). National Tour:War Horse (Puppeteer/Puppet Captain). Regional: Revenge Song (Geffen Playhouse). TV: "Hello Tomorrow!" (Apple TV+). – @JonHoche
Mahira Kakkar
Nurse / Amma / Orange Juice
Off-Broadway: 7 Minutes, Waterwell; Here We Are, Theater for One; Addressless, Rattlestick; Opus, Primary Stages; Harper Regan, Atlantic; Romeo and Juliet, Public Theater; The Winter's Tale, TFANA; When January Feels Like Summer, EST; Henry VI, NAATCO; Arturo Ui, Classic Stage Company; Ms. Witherspoon, Playwrights Horizons; Clive, The New Group. Regional: Life of Pi, A.R.T.; Skylight, McCarter Theatre; Rafta Rafta, Old Globe; Our Town, OSF; Monsoon Wedding, Berkeley Rep; Bedroom Farce, Huntington Theater Company; Inana, Denver Center; The Crucible, Cleveland Playhouse; Five Mile Lake, McCarter Theatre; Comedy of Errors, Hartford Stage, Jesus in India, Magic Theater. Film/TV: "A Suitable Boy" (series lead), "Manifest" (recurring), "New Amsterdam," "Blue Bloods," "The Blacklist," "Louie," "Odd Mom Out," "Sweet Refuge," "Bite Me," Hank and Asha (Napa Valley Film Festival Best Actress, Wild Rose Festival Best Actress, Slamdance Audience winner, Bronze Lens winner), "Law & Order," "Orange Is the New Black." Training: Juilliard, SITI, Harold Guskin; B.A. Jadavpur University. mahirakakkar.com
(she/her) was born and raised in Oakland before pursuing International Relations, Economics, and Jazz Vocal Studies at USC. She subsequently trained at the Bristol Old Vic Theatre School, where she received her MFA in 2021. Recently calling London home, Kirstin is overjoyed to make her professional stage debut as part of bringing Life of Pi to the American stage, first at A.R.T. and now on Broadway. She can also be seen guest-starring in the final season of PBS Masterpiece/ITV's "Endeavour" as violin virtuoso, Christina Poole.
Rowan Ian Seamus Magee
Richard Parker / Puppeteer
(he/him/his) Rowan Magee is a Brooklyn puppeteer, designer, and educator from Troy, NY. He's a co-founder and curator of the Object Movement Festival, a winter residency and spring showcase of experimental puppet artists in NYC. He has puppeteered on international tours with Phantom Limb Company, Robin Frohardt, Nick Lehane, and Dan Hurlin, and in New York for Chris Green, Spencer Lott, Emma Wiseman, Josh Rice, and Sachiyo Takahashi. In 2018, Rowan performed in the National Theater's Tony Award-winning Broadway revival of Angels in America, and in 2019 he operated the titular reference puppet for the film Clifford the Big Red Dog. In 2022, Rowan began puppeteering as the head of Richard Parker the tiger in Life of Pi at American Repertory Theater and is continuing the role at the Gerald Schoenfeld Theatre on Broadway. Rowan has designed puppets and props for MCC Theater, Bard Summerscape, Trusty Sidekick, The Dalton School, St Mark's School and Lincoln Center Education. He has taught theater and puppetry through Story Pirates, Friends Seminary, The Dalton School, Adam State College in Colorado, Manhattan Youth, Marquis Studios and CO/LAB Theater Group. Rowan designed and co-directed One Night in Winter, as part of Sachiyo Takahashi's Shinnai Meets Puppetry series, which received a Jim Henson Foundation Workshop Grant and is seeking venues for further development. instagram @rowanmagee
TAHA MANDVIWALA
Ensemble; Understudy for Rani, Biology Kumar, Mamaji
TAHA MANDVIWALA is thrilled to be making his Broadway debut with Life of Pi! He hails from London, Kentucky, studying theatre at the University of Kentucky and launching his career at Cincinnati Playhouse in the Park. Offstage, Taha enjoys his time as a parkour instructor and personal trainer and has a deep love for movement. He dedicates this run to his family, friends and wonderful fiancé. For more, check out his Instagram @manlykoala.
Jonathan David Martin
Richard Parker / Puppeteer
(he/him/his) is a performer, director, producer, and educator working at the intersection of immersive technology and live performance. Stage credits include the original Broadway cast of War Horse, the North American premiere of Life of Pi (A.R.T.), The Heiress and Junk at Arena Stage, Describe the Night at Woolly Mammoth, Silent Sky at Ford's Theatre, Trouble in Mind at Two River Theater, The Chosen at Portland Center Stage, The Occupant at Theater J, and numerous productions with Washington Ensemble Theatre where he was a founding Co-Artistic Director. He is a pioneer in performance technique for VR, having starred in "Finding Pandora X" (Best Interactive Experience Venice International Film Festival VR, Audience Award at SXSW, XR Must's Best Interactive Experience). He also starred in the VR experiences "Severance Theory: Welcome To Respite" (Venice Film Fest, Kaohsiung Film Fest, Best Narrative Experience at Raindance Film Fest), "Gumball Dreams" (Audience Award at SXSW, Best Experience of 2022 – XR Must), and "Loveseat" (Venice Film Fest). He is the Producing Co-Artistic Director of Smoke & Mirrors Collaborative where he has directed the documentary web series, "Tangible Hope Project" (Best Documentary Series-BNMWFest), and the original plays, Point of Departure and The Alien Nation. He produced and performed in the international tour and Off-Broadway hit Olityelwe (Ndebele Funeral), #HashtagProject, and created Head in the Sand. Jonathan is a 2021 Oculus Launch Pad member, where he served as the Creative Producer and Narrative Designer for the forthcoming narrative VR experience, "City of Sand." University of Maryland faculty member at the Immersive Media Design program, leading research into the narrative and user experience design possibilities of AR/VR. Guest lecturer at the California State University Northridge and featured speaker at SXSW, AR/VR Policy Conference, (Re)Connect Festival, and universities around the country.
Usman Ali Mughal
Ensemble
(he/him/his) Broadway Debut! ٱلْحَمْدُ لِلَّٰه Regional: Life of Pi, A.R.T.; Come Fall in Love, The Old Globe; Rent, Signature Theatre; Legally Blonde, Mamma Mia!, Cortland Repertory Theater; The Rev Concert, The Rev; The Island of Dr. Moreau, A Midsummer Night's Dream, Synetic Theater. Readings: Come Fall in Love, We Are Ameena, In the Light. Film/TV: "WeCrashed," Wonder Woman 1984, Kringle Time, Heather Has Four Moms. Education: BFA, Musical Theater '20 from Ithaca College. I'm nothing without my Ammi. Abbas & Ayaan made me the role model I dreamt of being. The generosity of Gregory, Ashton, & Marcus is what allowed me to grace this stage. سُـبْحانَ الله @usman.ali.mughal
Salma Qarnain
Mrs. Biology-Kumar / Zaida Khan
Salma Qarnain is a versatile Pakistani American actor, thrilled to be making her Broadway debut in the adaptation of one of her favorite books. She is a two-time Helen Hayes Award recipient, an AUDELCO nominee, and an award-winning theater and film producer. She has performed across major networks (ABC, NBC, CBS, HBO, HBO Max, Hulu, Showtime), regionally, Off-Broadway, and Off-West End. Most recently, she produced the 2023 Oscar-qualified short film, Silent Partner (19 festivals / 4 Oscar qualifiers; 8 awards / nominations) and Speak Up Brotha!, which is premiering at the Oscar-qualifying Cleveland International Film Festival. Selected credits: Bars and Measures (Off-Broadway); Acquittal (Off-Broadway); Rain + Zoe Save the World (Off-West End); "That Damn Michael Che" (RECUR, HBO Max); "FBI" (CBS); "The Blacklist" (NBC); "Law & Order: SVU" (NBC); "For Life" (ABC). Graduate of Stanford, MIT, Harvard Business School. Proud member of SAG•AFTRA, AEA, Equity. Thank you to Roderick, Gary, Lolita, Max, Finn, Duncan, Benton, Patrick, A.R.T, and Annette for getting me here. Love you, X! For my sisters Ayesha, Sonia, and Zehra and my parents Qarnain and Rashida in the stars. IG: @salma.qarnain; salmaqarnain.com
Betsy Rosen
Richard Parker / Puppeteer, Puppetry Captain
(she/her/hers) Broadway debut! A.R.T.: Life of Pi. Australia: Laser Beak Man, Sydney Opera House/Dead Puppet Society. Regional: Argus, Lincoln Center; 9000 Paper Balloons, HERE Arts; Long Christmas Ride Home, Astro Boy and the God of Comics, Studio Theatre; Pride and Prejudice, A Prayer for Owen Meany, Round House; A Christmas Carol, Cincinnati Playhouse and Delaware Theatre Company; The Velvet Sky, Woolly Mammoth Theatre Company; Much Ado About Nothing, Taffety Punk; The Lion, The Witch, and The Wardrobe (Aslan; Helen Hayes Award), Imagination Stage. Favorite roles include Romeo, Hermione, Ismene, Lucrece, Hero, and Kattrin. Betsy has developed new works with The Drama League, La Mama, The Samuel French OOB Festival, St. Ann's Warehouse, The Lark, TBG Theatre, and New Victory LabWorks. As a Puppetry Director, Betsy has worked at Cincinnati Playhouse, Milwaukee Rep, St. Louis Repertory Theater, Folger Theatre, Concrete Temple Theatre, among others. Betsy is a company member of PlayGround NY. TV: "The Smack-Dab in the Middle of the Day Show" (Performer/Puppetry Director/Designer/Fabricator). Education: Theater and Mathematics, University of Maryland, College Park and proud alum of Open Space Arts in Reisterstown, MD, where it all started. Love and gratitude to my family, friends, teachers, this incredible LOP family, and my FireStarter team.
Celia Mei Rubin
Richard Parker / Puppeteer
(she/her/hers) Broadway: A Christmas Carol, Lyceum Theatre; Natasha, Pierre & The Great Comet of 1812 (Chita Rivera Award for Best Ensemble), Imperial Theatre; Matilda the Musical, Shubert Theatre. West End: Parade, Donmar Warehouse; Candide, London Coliseum. Regional: Life of Pi, A.R.T.; Eureka Day, Asolo Repertory Theatre; A Chorus Line, TUTS Houston. Awards Show Performances: Tony Awards; Olivier Awards.
(he/him/his) Broadway debut. Off-Broadway: Will Eno's Gnit (Theatre for a New Audience); KPOP (Ars Nova); the National Asian American Theatre Company productions of Henry VI: Shakespeare's Tragedy in Two Parts, Awake and Sing! (The Public), and [veil widow conspiracy] (Next Door @ NYTW); Once Upon A (korean) Time and Bike America (Ma-Yi Theater); Somebody's Daughter (Second Stage); Crane Story (The Playwrights Realm). Regional: Life of Pi (American Repertory Theater), Kim's Convenience (Westport Country Playhouse), The Paper Dreams of Harry Chin (Indiana Rep), The Great Wave (Berkeley Rep), Tiger Style! (La Jolla Playhouse), The King and I (Maltz Jupiter Theatre). TV/Film: "Billions," "Hunters," "City on a Hill," "Iron Fist," "The Path," "Blindspot," "Elementary," "Madam Secretary," "The Blacklist," "Unforgettable," "Mozart in the Jungle," "Blue Bloods," "Are We There Yet?," "Law & Order: Special Victims Unit," The Amazing Spider-Man 2, Eighth Grade, Respect the Jux, All the Little Things We Kill, Alberto and the Concrete Jungle, Fan Girl, Saving Face. Voice of Eddie Toh in the hit video game Grand Theft Auto V.
Sathya Sridharan
Mamaji / Pandit-ji
(he/him/his) Broadway debut. Off-Broadway: Wives (Playwrights Horizons), An Ordinary Muslim (NYTW), India Pale Ale (MTC), Richard II (NYSF/WNYC), Winter's Tale (Public Mobile Unit), Two Mile Hollow (WP), Ultimate Beauty Bible (Page73), Frontieres sans Frontieres (Bushwick Starr). Regional: Life of Pi (A.R.T.), Our Town (Portland Center Stage), Hapgood (Williamstown), The Philadelphia Story (Chautauqua). TV: "Little America," "Succession," "Kaleidoscope," "Blindspot," "Prodigal Son," "Two Sentence Horror Stories." Film: The Whale, Minor Premise, Bikini Moon, Black and White and Red All Over, Dastaar. Princess Grace Award Recipient (Grace Le Vine Award). MFA: NYU Grad Acting.
Daisuke Tsuji
Mr. Okamoto / Captain
Daisuke Tsuji is full of gratitude and joy to make his Broadway debut! He is a Kuwaiti-born, American-raised Japanese actor, VO artist, writer, and clown. Regional: Oregon Shakespeare Festival for 6 seasons, South Coast Rep where he originated the role of Duch in Cambodian Rock Band, American Repertory Theater, La Jolla Playhouse, and more. TV: Invasion, Man in the High Castle, Brockmire. Circus: Cirque du Soleil's Dralion. Video games: Jin Sakai in Ghost of Tsushima, Call of Duty: Modern Warfare II. Education: UCLA. www.daisuketsuji.com. Love and thanks to Mama, Papa, Yasu, and da BAOs, Brooke and Jane.
JENA VanELSLANDER
Ensemble
A multifaceted artist originally from Ontario, is honored to be returning to Broadway with this incredible LOP company! Broadway: King Kong (King's Company swing; Chita Rivera Award, Best Ensemble). First national tour: Jagged Little Pill (MJ Avatar). TV/film: "West World," "The Marvelous Mrs. Maisel," "Bollywood/Hollywood." Regional favorites: A Chorus Line (Cassie), Rock of Ages Las Vegas, The Jack Cole Project (world premiere). Endless love to my partner Dominique, my family, friends and team at CESD! @jenavanel
(she/her/hers) is overjoyed to be making her Broadway debut with this incredible company! Regional: Life of Pi (A.R.T.), Come Fall in Love (The Old Globe), Atlantis (Virginia Rep), Annie (North Carolina Theatre). Education: MFA, Boston Conservatory; BA, Santa Clara University. Endless love to Kal, Mom, Dad, AK, and friends. Incredibly thankful to my DGRW fam, the entire creative team, and the Stewart/Whitley office. For Paati, Thatha, Grammy & Grandpa; this is OUR boat! @sonyeeahh
Andrew Wilson
Richard Parker / Puppeteer, Lift Captain
His second time portraying a cat on Broadway! Broadway: Cats (Revival). Tours: Newsies (and Disney+ movie), Cathy Rigby is Peter Pan, Cats, Seven Brides. Born February 8th, 1986 in Grove City, PA, Andrew grew up bouncing off the walls – whether it was doing gymnastics, dancing, drum major-ing or recreating Michelle Kwan's Olympic routines. His first exposure to theater was anti-bullying puppet shows in his elementary school – he thought the puppeteers were celebrities (and he still does). He performed in his first show at his high school theater in 2001, and he owes a great deal of his successes to those people and that stage. In 2004, at the insistence of his Aunt Eloise, he moved to NYC to pursue a career in theater. He loves roller coasters (especially the Jack Rabbit at Kennywood in Pittsburgh, PA), coffee shops (check out Five Flies Coffee in Washington Heights, NYC), and music you'd hear in a '90s dentist's office. His favorite movies include The Joy Luck Club, Contact, First Wives Club, Before Sunrise and In Her Shoes. Proudly gay. His wishes for the world are less online shopping and more deep soul diving.
His performance is dedicated to his nieces and nephews: Daniel, Meredith, MJ, Quinn, Theo and Wyatt. He is so grateful for his parents – Mary Ellen and Frederick, his siblings – Sarah and Michael, his family, friends and Reese, Renée, Melissa and Meredith. @andrewwilsonny
Yann Martel is a Canadian writer. He is the author of a collection of short stories and four novels, most notably Life of Pi, for which he won the 2002 Man Booker Prize. Additional writing credits include The Facts Behind the Helsinki Roccamatios, Self, Beatrice and Virgil, The High Mountains of Portugal, and the non-fiction collection 101 Letters to a Prime Minister: The Completed Letters to Stephen Harper. Martel is presently at work on Son of Nobody, a novel about the Trojan War.
Lolita Chakrabarti
Playwright
Lolita Chakrabarti OBE is an actress and an award-winning playwright. Her debut play Red Velvet opened at the Tricycle Theatre, London, before transferring to St Ann's Warehouse in New York and then to London's West End as part of Sir Kenneth Branagh's inaugural season at The Garrick Theatre. It earned her the Evening Standard Charles Wintour Award for Most Promising Playwright 2012; The Critics' Circle Award for Most Promising Playwright 2013; AWA for Arts and Culture 2013 and an Olivier Award nomination for Outstanding Achievement in an Affiliate Theatre 2012, as well as many other nominations. Red Velvet is now on the Drama syllabus for A level, is studied at universities in the UK and USA and there have been over twenty professional productions in the USA and beyond, including at the Shakespeare Theatre Company in Washington, DC, in June 2022. In 2019 Lolita adapted the Booker Prize winning novel Life of Pi for the stage, (Sheffield Theatres and Wyndham's Theatre in London's West End) for which she won the award for Best New Play at the Olivier Awards 2022, UK Theatre Awards 2019, and WhatsOnStage Awards 2019. Other writing credits include Hymn (Almeida Theatre/Sky Arts); an adaptation of Italo Calvino's Invisible Cities (Manchester International Festival and Brisbane Festival); Stones of Venice, a VR film for New Vision Arts Festival in Hong Kong; she curated The Greatest Wealth (The Old Vic), celebrating 8 decades of the NHS, which was also shown online during the pandemic; she was dramaturg on Message in a Bottle (ZooNation/Sadler's Wells). Lolita is dramaturg on the forthcoming Sylvia for the Old Vic. Acting credits include Fanny and Alexander (The Old Vic); Hamlet (Royal Academy of Dramatic Art), "Vigil," "Showtrial," "The Casual Vacancy" (BBC); "Wheel of Time" (Amazon Prime); "Born to Kill" (Channel 4); "My Mad Fat Diary" (E4), "Beowulf: Return to the Shieldlands" (ITV); "Riviera" (Sky); "Criminal" (Netflix).
Max Webster is an Associate Director at The Donmar Warehouse. As Director, credits include Henry V (Donmar Warehouse); Antigone, As You Like It and Twelfth Night (Regent's Park Open Air Theatre); Dr. Seuss' The Lorax (Old Vic Theatre/San Diego Old Globe/Minneapolis Children's Theatre); The Jungle Book (Fiery Angel); Fanny and Alexander, Cover My Tracks (Old Vic Theatre); The Twits (Curve Theatre, Leicester); The Winter's Tale (The Royal Lyceum Theatre, Edinburgh); The Sea of Fertility and Mary Stuart (Parco Productions, Tokyo); Much Ado About Nothing (Shakespeare's Globe); Shostakovich's Hamlet (City of London Sinfonia); Orlando, To Kill a Mockingbird, My Young and Foolish Heart (Royal Exchange Manchester); James and the Giant Peach, My Generation (Leeds Playhouse); Carnival Under the Rainbow and Feast Kakulu (Hilton Festival, South Africa) & Caucasian Chalk Circle (Aarohan Theatre, Kathmandu). Opera credits include La Bohème (Göteborgsoperan, Sweden) & The Merry Widow (English National Opera).
Tim Hatley
Scenic & Costume Design
Double nominations at the 2022 Olivier Awards – Best Set Design for Back to the Future and Life of Pi (Winner). Tim has designed extensively for The National Theatre, West End and Broadway, and is the winner of 2 Tony Awards, 3 Olivier Awards, & 4 Drama Desk Awards, including the 2022 Olivier Award for Best Set Design for Life of Pi. Theatre credits include Back to the Future (West End); Dreamgirls (West End & UK Tour);Travesties (West End/ Broadway); Ghosts (Almeida Theatre/West End/Brooklyn Academy of Music);Little Eyolf (Almeida Theatre); Temple (Donmar Warehouse); Enemy of the People, Pajama Game (Chichester Festival Theatre); Mr. Foote's Other Leg (Hampstead Theatre/West End), The Bodyguard (West End/International Tours); Shrek (West End/Broadway/UK Tour/US Tour); Spamalot (West End/Broadway/US Tour/Las Vegas); Private Lives (West End/Broadway), The Crucible (Broadway), Singin' in the Rain, My Fair Lady (Chatelet Paris) and Carmen & Don Quixote (The Royal Ballet). Film credits include Production Design for Closer, Notes on a Scandal and Stage Beauty.
Finn Caldwell
Co-puppet Design, Puppetry and Movement Direction
Finn Caldwell is a director, designer, and performer; he is co-artistic director of Gyre & Gimble, a theater company specializing in puppetry, where his Co-Director/Puppet Designer credits include The Four Seasons: A Reimagining (Shakespeare's Globe, Sam Wanamaker Playhouse); The Hartlepool Monkey (UK Tour), and The Elephantom (National Theatre/West End). As Puppet Co-Designer/Director, credits include The Grinning Man (Bristol Old Vic/West End) and Running Wild (Chichester Festival Theatre/Regent's Park Open Air Theatre/UK Tour). As Director of Puppetry and Movement, credits include The Ocean at the End of the Lane (National Theatre/West End); Angels in America (National Theatre/Broadway); The Light Princess (National Theatre); and War Horse (National Theatre/West End/International Tour).
Nick Barnes
Co-puppet Design
Nick Barnes began making puppets whilst studying drama at Hull University and theatre design at the Slade School of Fine Art, and soon after began incorporating puppets into his designs for opera and theatre. He subsequently formed the puppetry company Blind Summit Theatre, devising and performing in shows which toured internationally from the Edinburgh Fringe to the Metropolitan Opera, whilst designing and building puppets for companies such as the ENO, Complicité and the Royal Opera House. In 2012 he co-directed the puppetry in Danny Boyle's spectacular opening ceremony for the London Olympic Games.
Nick now runs a puppet design studio in Hove (UK), where he designs and makes puppets for theatre and live performance. As Puppetry Designer for Blind Summit, theatre credits include Low Life, The Table, 1984, Madame Butterfly (English National Opera/Metropolitan Opera); A Dog's Heart (ENO/Dutch National Opera); Shunkin and Master and Margarita (Complicité); El Gato Con Botas (Tectonic Theatre); On Emotion (Soho Theatre); Faeries (Royal Opera House) and His Dark Materials (Birmingham Repertory Theatre/Leeds Playhouse). As Nick Barnes Puppets, credits include Doctor Dolittle (Music & Lyrics Productions); The Lorax (Old Vic Theatre and US Tour); Ariodante (Festival d'Aix-en-Provence/Dutch National Opera); Angel's wings, Angels in America (National Theatre/Broadway); Running Wild (Associate Designer/Chichester Festival Theatre/Regent's Park); Mr Popper's Penguins (Kenny Wax Ltd/West End/Broadway); Beauty and the Beast and The Butterfly Lion (Chichester Festival Theatre); Al Adiyat (Dubai Expo 21, AIM). Nick has also designed large-scale Firebird and Gnomus puppets for the BBC Proms concerts at the Royal Albert Hall and created the Iron Man costume for Disneyland Paris' Summer of Superheroes show. You can follow Nick's work at www.nickbarnespuppets.co.uk
Andrzej Goulding
Video Design
Video Designer and Animator Andrzej studied Theatre Design at Central Saint Martin's in London. Theatre includes Eureka Day (Old Vic); The Time Traveller's Wife (Chester Storyhouse); The Unfriend (West End); Burn (Joyce Theatre, NTS); Henry V (Donmar Warehouse, NT Live); Life of Pi (West End, A.R.T.); The Da Vinci Code (UK tour); & Juliet (West End, Toronto, Broadway); The Drifters Girl (West End); People, Places and Things (National Theatre/West End/St Ann's Warehouse); Groundhog Day (Old Vic/Broadway); Room (Stratford East/Princess Of Wales Theatre); The Unfriend, The Boy in the Striped Pyjamas, 8 Hotels, Pressure (Chichester Festival Theatre); Coriolanus (Donmar Warehouse, NT Live); Message in a Bottle (Sadler's Wells); The Unreturning – also set design (Frantic Assembly); The Girl on the Train (UK tour); 1984 (Sadler's Wells); Constellations – also set design (NCPA Theatre); The Machine (The Armoury); Kiki's Delivery Service (Southwark Playhouse). Awards and Nominations include Olivier Award winner for Best Lighting Design 2022, UK Theatre Award winner for Design 2019, Broadway World Award winner for Best Video Design 2019, Knights of Illumination Nomination for Video Design 2019 (Life Of Pi); WhatsOnStage Award winner for Best Video Design 2020 (& Juliet); Off-West End Award 2019 nomination for Video Design, and Broadway World Award 2019 nomination for Set Design (The Unreturning); Drama Desk Award nomination 2018 for Outstanding Projection Design, and Knights of Illumination USA Award nomination for Projection Design 2018 (People, Places and Things). In 2017 he won the inaugural Theatre and Technology Award for Creative Innovation in Video Design (Room) and was nominated for a WhatsOnStage Award for Video Design (Groundhog Day). www.agoulding.com
Tim Lutkin
Lighting Design
Tim Lutkin trained at the Guildhall School of Music and Drama. Credits include Jack Absolute Flies Again, Under Milk Wood, Back to the Future (Olivier nomination and WhatsOnStage Award), Fiddler on the Roof, Chimerica, Elf, Quiz, Impossible, The Girls, The Go-Between, Close To You – Bacharach Reimagined, Strangers on a Train, The Full Monty, Ralph Fiennes – Four Quartets (West End); Timon of Athens, The Rover, Candide, All's Well That Ends Well (Royal Shakespeare Company); The Crucible, Anthony & Cleopatra, Salome, Le Bancs (Olivier Theatre/National Theatre); Mickey and the Magician, Marvel Superheroes United, The Art of Animation, Disney Junior Dream Factory (Walt Disney Imagineering); Twelfth Night (Young Vic); Lungs, The Crucible, Present Laughter (Old Vic); Philadelphia Here I Come!, Knives in Hens (Donmar Warehouse); David Blaine: Real Or Magic (National Tour); Destiny Spectacular (MGM Theatre Macau); Dynamo Live: Seeing Is Believing (Hammersmith Apollo/World Arena Tour); Single Spies, The Winslow Boy (Chichester Festival Theatre/National Tours); Dynamo: The Power of X (Copper Box Arena). Tim Lutkin has received two Olivier Awards for Best Lighting Design for Chimerica and Life of Pi.
Carolyn Downing
Sound Design
Carolyn Downing is an award-winning sound designer working in theatre and across a variety of media, both nationally and internationally. Her work in theatre and live events includes Commonwealth Games Birmingham 2022 Opening Ceremony, Henry V, BLANK, Les Liaisons Dangereuses (also on Broadway), Fathers and Sons, Dimetos and Absurdia (Donmar); Fantastically Great Women Who Changed The World (Kenny Wax); The Normal Heart, The Welkin, Downstate (also at Steppenwolf Chicago and Playwrights Horizons NYC), Mr. Gum and the Dancing Bear – the Musical!, As You Like It, Our Country's Good, The Motherf*cker with the Hat, Dara (NT); All My Sons (Old Vic); Death of a Salesman (Young Vic and West End); Summer & Smoke (Almeida and West End, Olivier Nomination 2019), Chimerica (Almeida and West End, Olivier Award Best Sound Design 2014), Carmen Disruption and Blood Wedding (Almeida); Gypsy, Mother Courage, The Producers (Royal Exchange); The Fantastic Follies of Mrs. Rich, Coriolanus, Julius Caesar, Antony and Cleopatra and King John (RSC); Handbagged, White Teeth (Kiln); Me and My Girl, Copenhagen and Fiddler on the Roof (Chichester); A Woman of No Importance (Vaudeville & UK Tour); The Believers, Beautiful Burnout and Love Song (Frantic Assembly); Hope, The Pass, The Low Road and Choir Boy (Royal Court); All My Sons (Broadway). Designs for opera include Benjamin, Dernière Nuit at Opéra de Lyon, How the Whale Became at the Royal Opera House, American Lulu for Opera Group and After Dido for the ENO. Exhibitions include Jean Michael Basquiat: King of Pleasure presented by his family in NYC, Reimagining Wordsworth for the Wordsworth Trust; Hut 11A: The Bombe Breakthrough at Bletchley Park; So You Say You Want a Revolution? Records & Rebels 1965– 70 at the V&A; Exhibitionism: The Rolling Stones at Saatchi Gallery; Collider at the Science Museum; and Louis Vuitton: Series 3. Carolyn has also created soundscapes for Shawn Mendes' Illuminate tour 2017 and Louis Vuitton Ready to Wear Collection shows at the Louis Vuitton Foundation and The Louvre, Paris.
David Brian Brown
Wig Design
Broadway highlights: Mrs. Doubtfire (Drama Desk Award); Moulin Rouge!; Come From Away; Dear Evan Hansen; Frozen; Kiss Me, Kate; Travesties; War Paint (Drama Desk Award); She Loves Me (Drama Desk nomination); Curious Incident… ; The Bridges of Madison County; If/Then; Macbeth; Death of a Salesman; Follies; Sister Act; Shrek; Legally Blonde; Spamalot; Nine; Gypsy; Sweet Smell of Success; Aida; The Iceman Cometh; Chicago; Side Show; Steel Pier. Film credits: "Angels in America" (Emmy-nominated), Too Wong Foo…, It's Complicated.
Andrew T Mackay
Original Music
Andrew T Mackay is an Olivier Award-nominated and award-winning classically trained composer & producer and the co-founder with Garry Hughes of the electronica/world music act Bombay Dub Orchestra. Andrew studied piano, clarinet, and composition at the London College of Music under Dr. Lloyd Webber and John McCabe. His music often fuses orchestral with folk and traditional elements of music from the project's region and has scored many films in India including the National award-winning Hamid by Aijaz Khan. Andrew's company Bohemia Junction Ltd exclusively represents Abbey Road Studios for India as well as the FAMES' Skopje Studio Orchestra, and has provided music services on dozens of films, concerts, and Games over the last decade. He is the Director of India's first ever Composers Lab, which started in 2013 as part of Mumbai Film Festival in association with Abbey Road, PRS for Music UK and supported by BMI. The Olivier Award-nominated music soundtrack to Life of Pi was Andrew's first foray into scoring for theatre, which was followed by Henry V with Kit Harington (Donmar) in 2022 and Butter Arms, a short film for Royal Ballet/Royal Opera House. The soundtrack album to Life of Pi is available on all streaming platforms, as well as on CD on the Bohemia Junction Recording Co. label. www.mackay.at
Jack Bradley is a Literary producer, dramaturg, playwright, and translator. Previously Bradley was Literary Associate at SFP, and Literary Manager at London's National Theatre from 1994-2006, advising on the repertoire for Richard Eyre, Trevor Nunn and Nicholas Hytner. From 1989-1994 he worked in new play development at the Soho Theatre.
Stewart / Whitley
Casting
Duncan Stewart CSA, Benton Whitley CSA. Broadway/NY: Paradise Square, Hadestown (Artios Award), Chicago, Rock of Ages, The Lightning Thief, The Great Comet, Elf, On the Town, Pippin, La Cage aux Folles. TV/film: Netflix, 20th Century Fox, NBC, Lionsgate, Disney Channel. West End/U.K.: Hadestown, Thriller Live, Menier Chocolate Factory. Numerous tours. Follow: @stewartwhitley and stewartwhitley.com.
Sharika Niles
Production Stage Manager
Broadway: Tina—The Turner Musical, The Play That Goes Wrong, The Color Purple, Finding Neverland, Motown, Pippin, The Gershwins' Porgy and Bess. Off- Broadway: The Tempest, Richard III, Well, Take Me Out, The Winter's Tale, subUrbia, Without You. The Apollo Theater, Afropunk Worldwide, The Classical Theater of Harlem.
Luke Anderson
Stage Manager
Broadway: Tina, The Prom, Kinky Boots, Three Tall Women, The Glass Menagerie, Curious Incident… and Romeo and Juliet. National tour: Mean Girls. Off-Broadway: The Public and St. Ann's Warehouse. Regional: A.R.T. and La Jolla Playhouse. Film/TV: "The Gilded Age" and tick, tick…BOOM! Grateful.
Jonathan Castanien
Assistant Stage Manager
Broadway: Tina—The Tina Turner Musical. Tour: The Lion King. Off-Broadway: Confederates (Signature); american (tele)visions (New York Theatre Workshop); The Last of the Company); Snow in Midsummer (Classic Stage Company); Soft Power (The Public).
Co-founder of The Sống Collective, an initiative amplifying voices from the Vietnamese diaspora. www.jonathancastanien.com
Simon Friend has commissioned, developed and lead produced many productions in the U.K. including Life of Pi, which arrives on Broadway after a long run in London's West End. Recent West End credits: Bad Jews, The Starry Messenger, The Girl on the Train, The Height of the Storm (also Broadway) and Admissions, amongst many others, and this year's sell-out success The Best Exotic Marigold Hotel across the U.K. Simon also produced the Academy Award- winning film The Father.
Daryl Roth holds the singular distinction of producing seven Pulitzer Prize-winning plays: Anna in the Tropics, August: Osage County, Clybourne Park, How I Learned to Drive, Proof, Edward Albee's Three Tall Women and Wit. The proud recipient of 13 Tony Awards and London's Olivier Award, over 125 productions including Kinky Boots, Funny Girl, Into the Woods, Indecent and The Normal Heart. Trustee, Kennedy Center for the Performing Arts and Lincoln Center Theater. Honored to have been inducted into the Theater Hall of Fame.
Winner of five Tony Awards and two Olivier Awards, Hal Luftig has worked on and off Broadway for the past 35 years. Broadway includes Here Lies Love, Plaza Suite, American Utopia, Kinky Boots, Children of a Lesser God, Legally Blonde, Thoroughly Modern Millie, The Diary of Anne Frank and Angels in America. Off-Broadway: Fiddler on the Roof in Yiddish; Scotland, PA (Roundabout); Here Lies Love (The Public). Upcoming: Becoming Nancy and Scotland, PA (Broadway).
Mark Gordon Pictures
Producer
Broadway: The Piano Lesson, POTUS. U.K.: Jocelyn Bioh's School Girls… (upcoming). Off-Broadway: Nollywood Dreams (MCC), The Buddy System. Film: Saving Private Ryan, Speed, The Day After Tomorrow, Wonder Boys, Primary Colors, 2012, Murder on the Orient Express, Source Code, Steve Jobs, Molly's Game, The Patriot. Television: "Grey's Anatomy," "Criminal Minds," "Ray Donovan," "Designated Survivor," "Private Practice," "Quantico," "Army Wives," "The Rookie," "The Rookie: Feds." Mark Gordon Pictures' theatre division is led by Jessica Chase.